A Cut Above: The Distinctive Craftsmanship of Sawyer Mfg Company's Welding Tools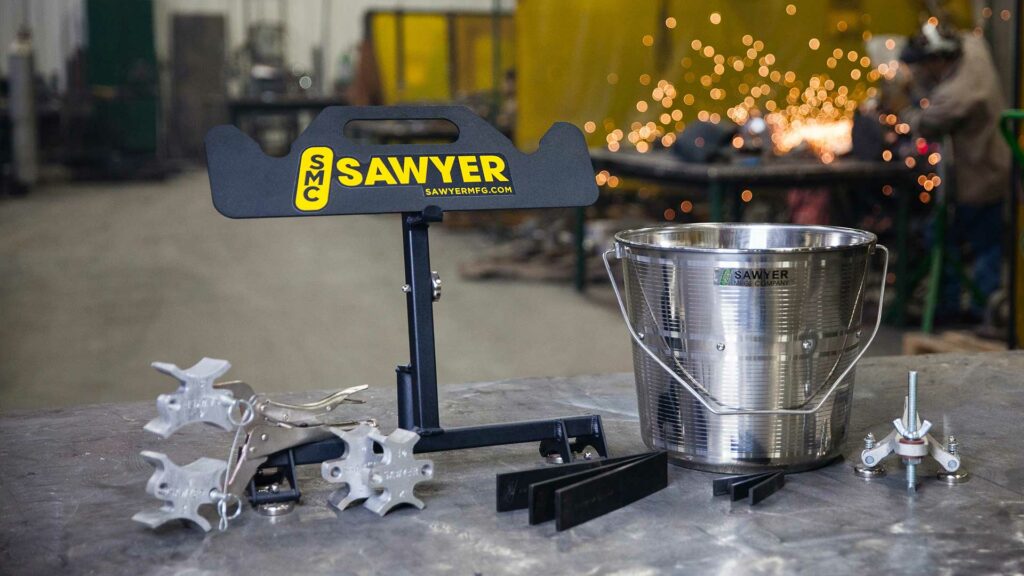 In the evolving panorama of welding technology, certain names stand out as pioneers, trailblazing the path for others to follow. At the vanguard of this list is the Sawyer Mfg. Company. Their array of welding tools not only adheres to the highest standards of the industry but also sets new ones. Let's navigate through the unique elements that make Sawyer's welding tools a cut above the rest.
1. Legacy and Lineage: Tracing back to its roots, Sawyer Mfg. Company has carved a niche in the welding sector with an unwavering dedication to quality, precision, and innovation. Throughout their 75 years, their welding tools have been pivotal in projects spanning the spectrum from modest domestic repairs to ambitious industrial applications.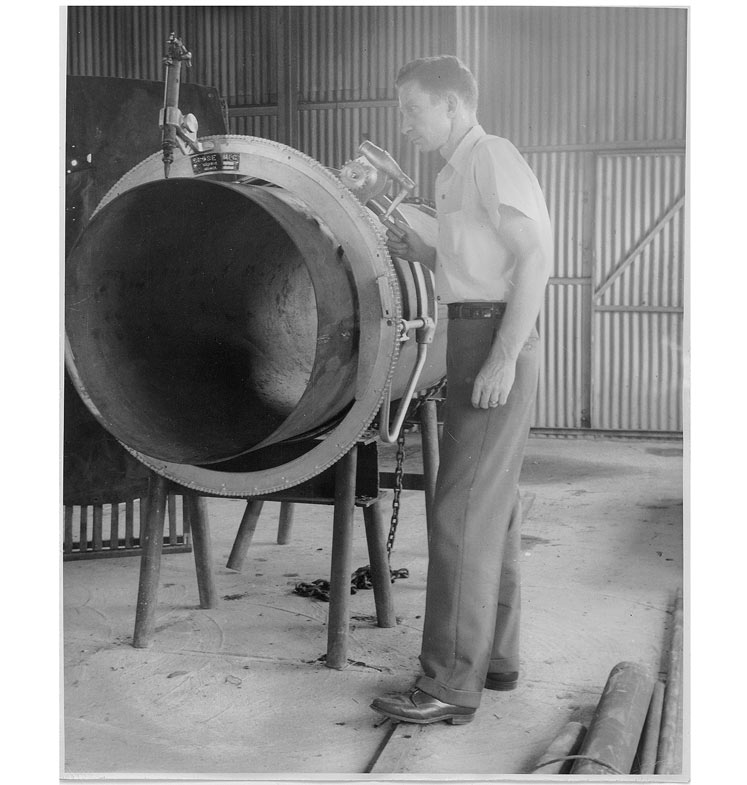 2. Features That Distinguish:
Locally Crafted Excellence: Most of Sawyer's products are proudly made in the USA, specifically at our Tulsa facility, using locally-sourced materials. This not only guarantees top-notch quality but also supports local industries and promotes sustainability.
Built to Brave: These tools are constructed with resilience at the core. Be it the high temperatures of welding or the occasional rough handling, Sawyer tools exemplify durability.
Precision Personified: The finesse of welding hinges on the precision of the tool. Sawyer's offerings ensure that each weld is consistent, robust, and visually impeccable.
Ergonomic Excellence: First impressions count, and with Sawyer's tools, it's the immediate recognition of their ergonomic design. Welders can attest to the comfort of prolonged usage, an attribute that's often overlooked in welding tools.
Tech-Forward Thinking: Future readiness is a hallmark of the Sawyer Mfg. Company. By seamlessly integrating the latest technology—from digital displays to state-of-the-art sensors—their tools are a testament to modern-day innovation.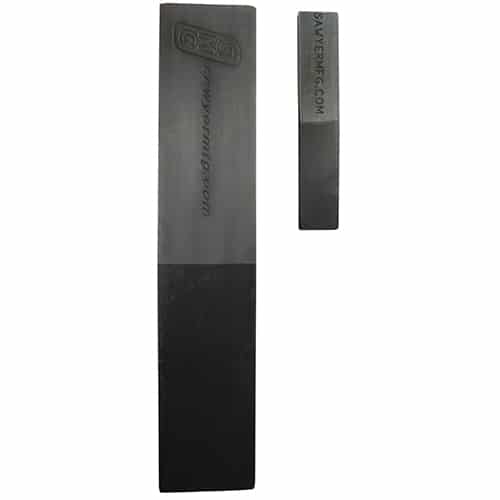 Spacing Tools – Grinder Holder – Grasshopper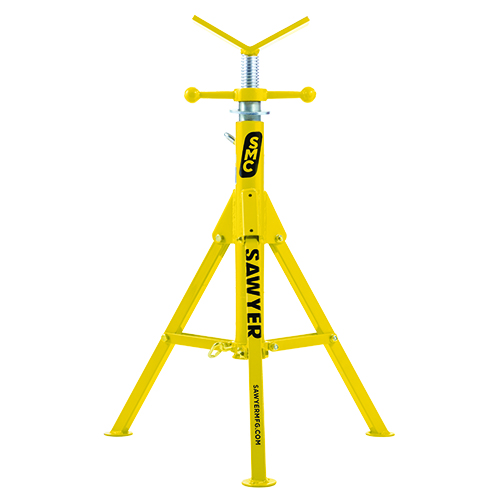 Pipe Stands – Welding Rod Bucket – Welders 3rd Hand
3. An Array for Every Application:
Sawyer's expansive range means that regardless of the welding technique—be it TIG, MIG, stick welding, or any other—there's a tailor-made tool awaiting every professional.
4. Commitment to Quality:
Sawyer's dedication to top-tier quality is evident in every aspect of their operations. Sawyer proudly manufactures most of its products in the USA at their Tulsa facility, using locally-sourced materials. This ensures that each tool meets stringent quality checks, supports local industries, and upholds the standards that the welding community expects. This commitment goes beyond manufacturing and is reflective in the longevity and performance of their tools in real-world scenarios.
Maintaining this level of quality ensures that welders can rely on their tools in the most demanding conditions, emphasizing the company's genuine care for its users and the broader welding community.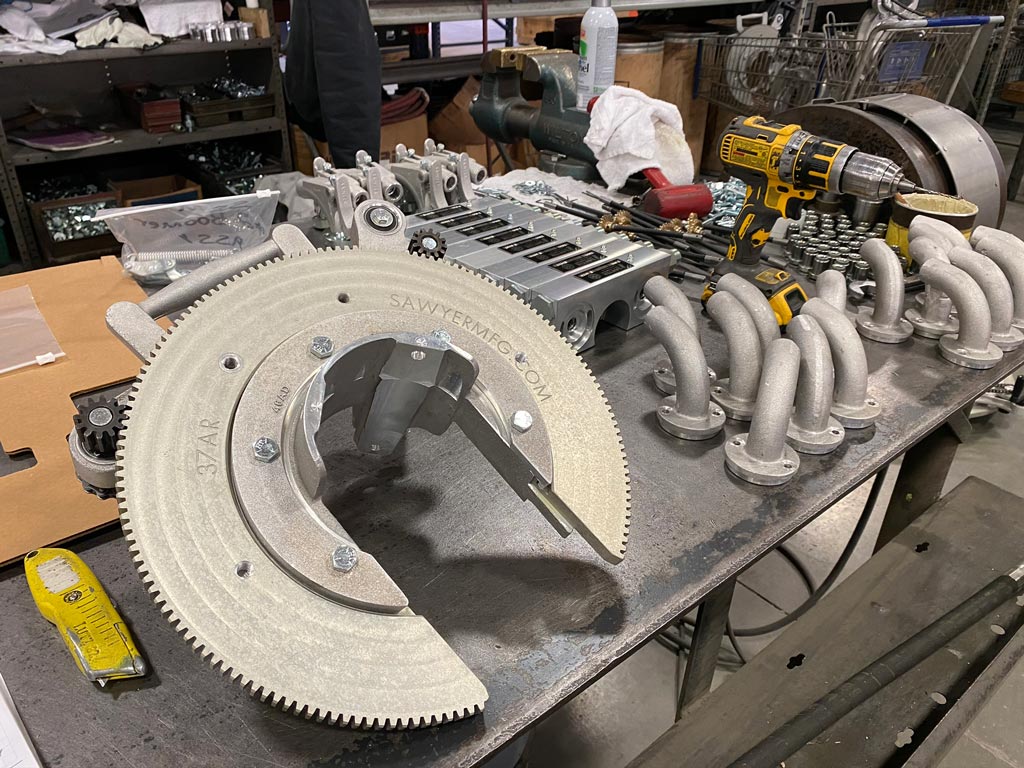 5. Cultivating the Community:
Beyond tools, Sawyer Mfg. Company invests in the welding community. Through shop tours, tradeshows, social media, and unparalleled customer service, Sawyer Mfg Company equips welders with the knowledge to optimize their craft.
In Summation:
Welding is an artful blend of science and craftsmanship. With stalwarts like Sawyer Mfg. Company leading the charge, the horizon of welding looks more promising than ever. For seasoned professionals or those just beginning their welding journey, Sawyer's tools offer the promise of innovation, reliability, and unparalleled quality.