We're Sawyer

Manufacturing.

We balance Custom & Conventional Machining with Quality Craftsmanship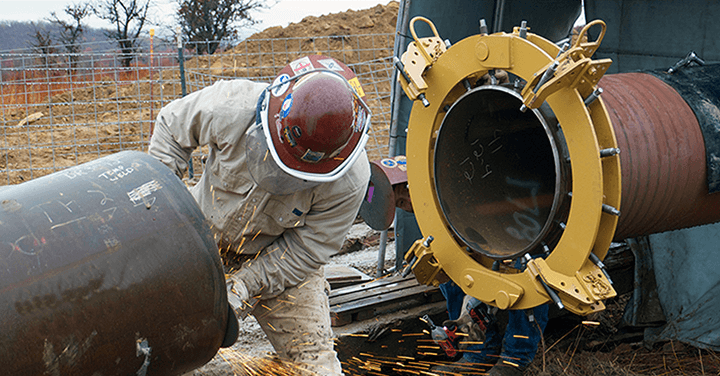 See Equipment
Our diverse range of external pipe welding clamps provide versatility and alignment of pipe sizes ranging from 1" to 72+". Click SEE EQUIPMENT to view our full range of products for the pipeline.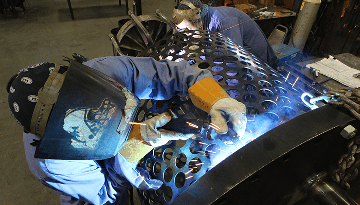 See Fabrication
We have the experience and capabilities to satisfy a wide array of custom welding and fabrication needs. Our welders can meet ASME and AWS D1 code using SMAW, GTAW, GMAW, FCAW and SAW welding processes. Click SEE FABRICATION to find out what we do and why you should choose us.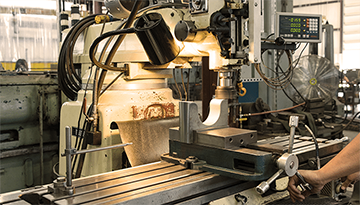 See Machining
Our expert technicians are trained to execute a full range of high precision machining techniques on conventional machines, lathes and CNC machines. Click SEE MACHINING to view our capabilities.
QUALITY. TRADITION. HERITAGE
Sawyer Mfg. Co. is a proud American company with more than 65 years of experience designing and manufacturing welding and pipeline equipment in Tulsa, Oklahoma. Our top-notch craftsmen work in a clean, well-equipped facility built in 2013 that supplements an unparalleled ability to produce high quality products that support hard working men and women and make their jobs easier. In addition to our extensive product line, our ability to design and manufacture custom items in-house passes on amazing Sawyer standards and efficiency to clients.
FULL-SERVICE FACILITY
You won't find another precision machining company in Tulsa with the capabilities of Sawyer Manufacturing. We are fully equipped to work on skids, heavy weld, custom machined equipment and parts for any industry. Unlike other shops, all our machining work is done in-house, meaning you won't have to wait for parts to be sent out.
Flexible solutions, shorter lead times and quality craftsmanship.
- That's the Sawyer difference, and you'll see it in everything we do, from our equipment to yours.