Sawyer introduces the Welding Grasshopper for welders
Sawyer Manufacturing Company is proud to introduce the Grasshopper, the newest in a lineup of superior pipeline products.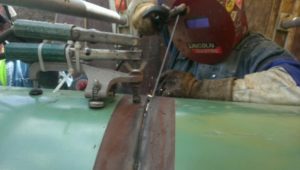 The Welding Grasshopper for welders is the fastest and most dependable method of securing a ground for welding to prevent arc burn with a grounding clamp that grips a dedicated bolt. Shielding added throughout the device offers reinforcement against arcing outside of the main pin. The pin also makes brother-in-law welding on large diameter pipe possible by allowing multiple welders to ground to the same device.  Nylon-insulated magnets further prevent the risk of arcing where they connect vertically or horizontally to the pipe. The magnets also prevent stretching or slacking that may occur with other grounding attachment methods.
Sleek engineering aids in the ease of use of the Grasshopper. It was designed to be as light as possible to prevent fatigue. Sawyer's engineers ergonomically designed the Grasshopper to allow quick and simple placement and removal from the pipe.
 "Our engineers designed the Grasshopper to provide a constant, dependable ground for welders in all applications," said Dave Hembree, Sawyer Manufacturing Vice President. "We are excited to add it to our exceptional product line."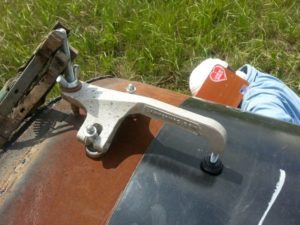 Sawyer Mfg. Co. has been an innovative world leader in the manufacture and design of welding and pipeline equipment since 1948. Equipment is designed, engineered and manufactured in the company's new facility in Tulsa. Sawyer equipment has become an industry standard and continues to set the benchmark for quality and durability. Improving standards and performance in the field is a fundamental aspect of the company's approach. Sawyer continually seeks to provide craftsmen with the tools necessary to get the job done and get it done right.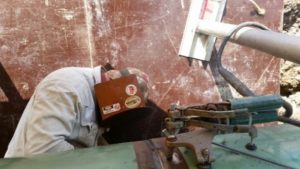 Sawyer equipment is used worldwide in the construction and maintenance of pipeline, waste water and sewer lines, marine and offshore applications, gathering and distribution systems, and other welding and pipeline applications.
Sawyer products are sold exclusively through distributors in the U.S. and abroad. Please call
1-877-730-9149 or email info@sawyermfg.com for the name of your nearest Sawyer distributor.