Qatar – the world's largest exporter of natural gas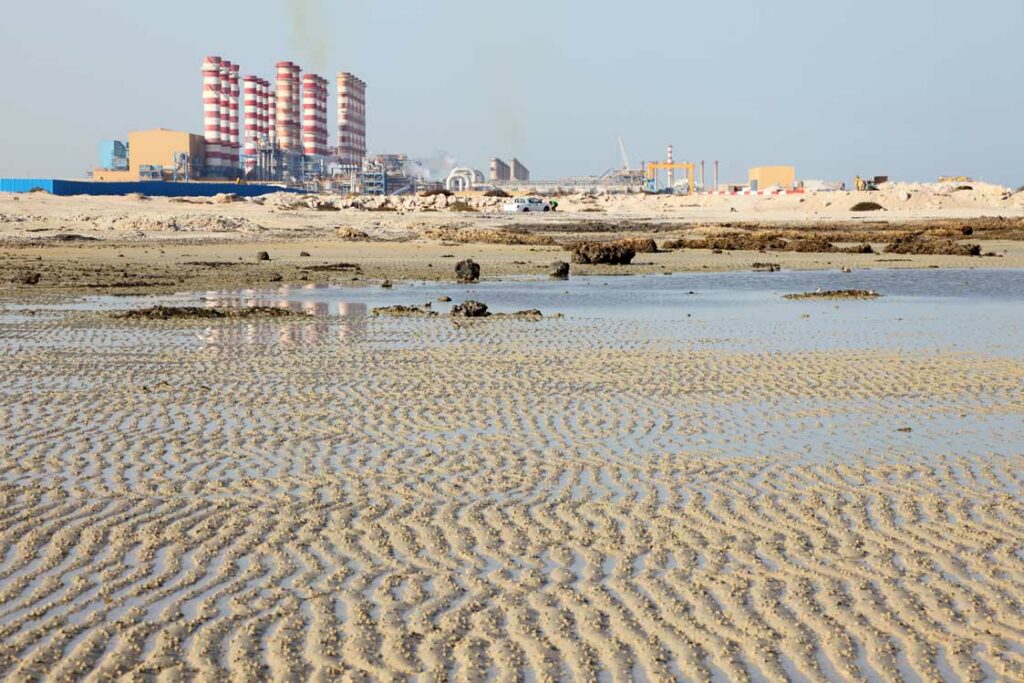 'When asked the question "Which country is the biggest exporter of natural gas in the world?" people will generally think of the countries with the largest geographical footprint. The continental USA at almost 10 million sq. km. Russia at 17 million sq. km. Perhaps even Australia at 7.6 million sq. km.' .
All of the above are well known exporters of natural gas, and the sheer size makes them all viable candidates for the crown of "World's Largest Liquefied Natural Gas (LNG) Exporter".
You'd be forgiven, therefore, for not immediately thinking of a small country in the Middle East whose total land mass is a third smaller than the state of Connecticut. Yet that is the right answer.
The State of Qatar, with a land mass of just 11,500 sq km, exports over 7.5 million cubic meters of LNG each month, which is regularly more than the second largest exporter – the United States.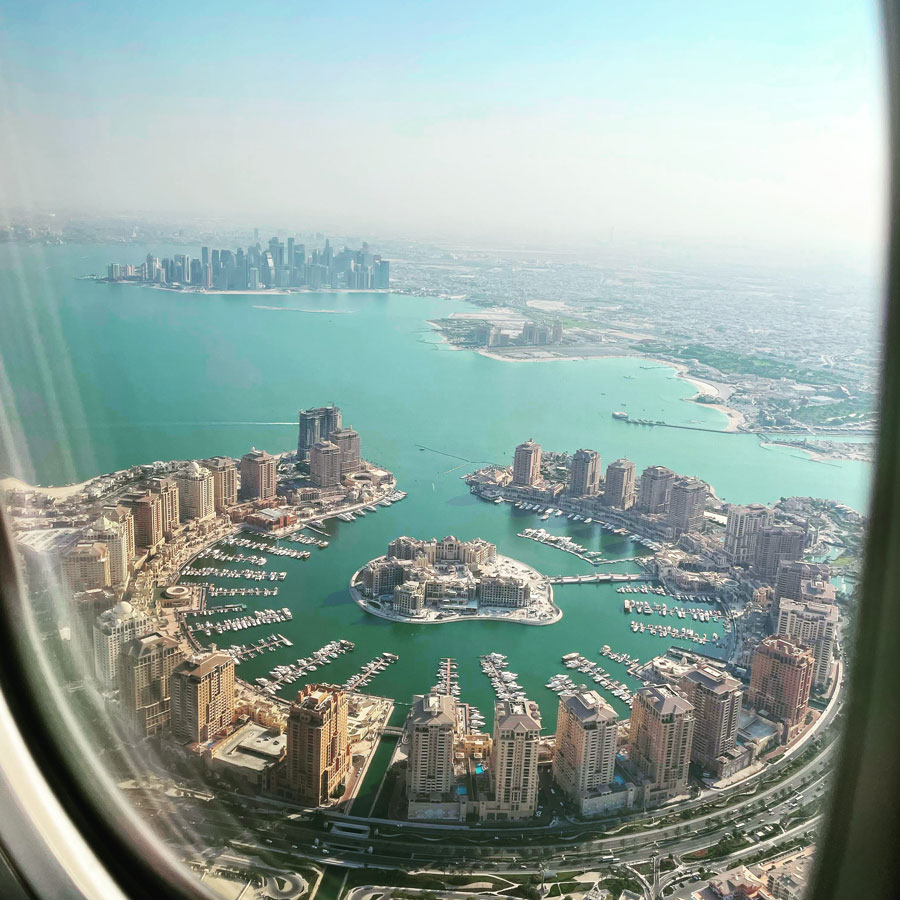 United States – Natural Gas Export
Now, the United States has been no slouch in this competition. For around 60 years from the end of the 1950s, the USA was an importer of LNG, as consumption heavily outstripped domestic supply. This changed in 2017 when the USA became an LNG exporter, with supply in excess of consumption; a direct result of the investment in shale gas over the previous ten years. This investment and development of shale gas technologies propelled the USA forward with regard to LNG production and export, and for a number of years it was the biggest exporter of gas in the world.
Qatar – Natural Gas Export
In April 2022, however, that crown was taken by the tiny peninsular of Qatar.
There were a number of factors in this sudden increase of exports from Qatar, but the main one was European nations looking to diversify their supply options away from Russia after the Russian incursion into Ukraine. As a result, Qatari exports have soared – and they're not stopping there.
With an investment in the expansion of the two North Field sites in Qatar worth almost $50bn USD, Qatar plans to increase its export capacity of LNG by over 40% by 2025. Partnering with ExxonMobile, Shell, ConocoPhillips, TotalEnergy and Eni for the bulk of the project construction works, Qatar have started constructing vast numbers of offshore platforms, wells and pipelines to deliver to enable them to meet these impressive targets.
So why Qatar? Well in a region dominated by countries with huge land masses and a significant amount of crude oil, it makes sense for the peninsular of Qatar to look at their offshore options. The construction of the RasLaffan LNG processing city in Qatar in the early 2000s put Qatar firmly on the map as a major exporter of LNG and they have pushed forward with expansions from there. To give a visual on the speed of their expansion as a gas exporter, in 2020 Qatar exported $18bn USD of LNG. In April 2022 their exports for that month alone was $11.9bn USD – putting Qatar firmly on the radar of pipeline contractors around the world.
With an expansion of this size, comes a heavy requirement for equipment to build the facilities. Those of you who worked in the GCC market in the early 2000s will recall the sheer volume of equipment being procured for the original RasLaffan Industrial City projects. Now 15+ years later the industry is gearing up for similar levels of requirements once again.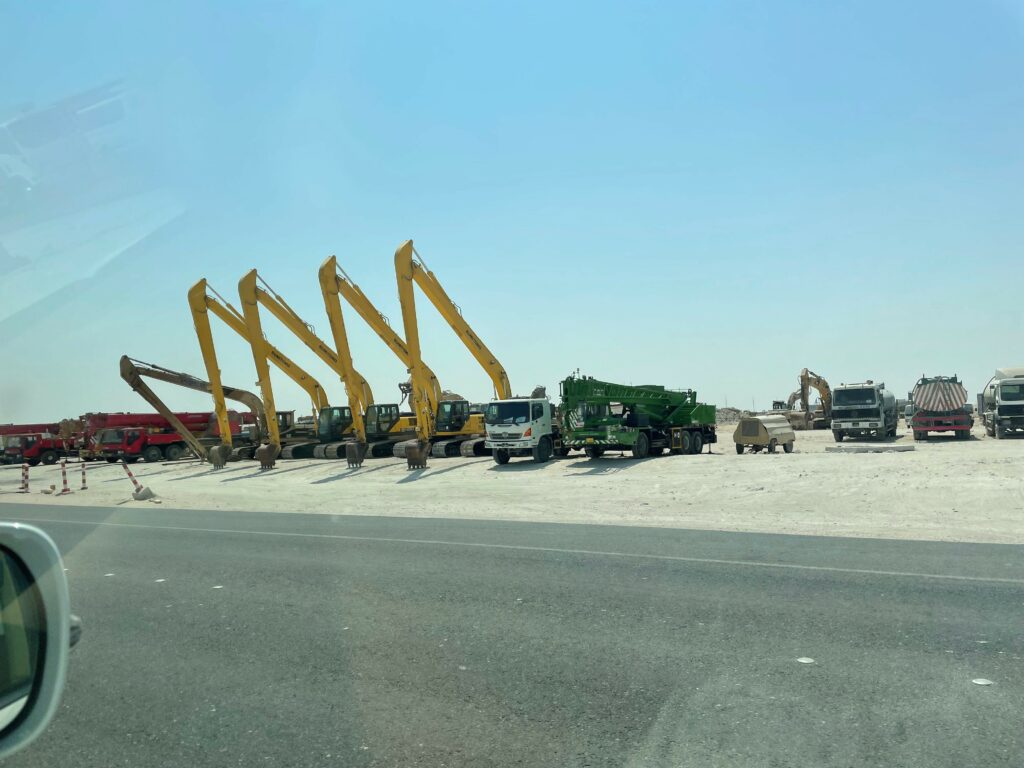 The World's – Natural Gas Export
The numbers above offer an interesting contrast on the source of different countries' LNG. Russia's natural gas is mostly found in Siberia, and requires deep drilling to extract. The USA, by contrast, pulls the bulk of it's natural gas from shale fields such as the Marcellus field. Australia and Qatar both source their natural gas almost exclusively from offshore fields. Thus the upstream side of the natural gas extraction industry is an incredibly diverse one, requiring multiple extraction techniques depending on where in the world the gas field is located.
Of course, with offshore extraction the product needs to be delivered to onshore facilities for processing, and this expansion will see multiple trains running from the North Field offshore gas field into mainland Qatar. It is unusual to see projects on such a sheer scale as what Qatar are doing here, but they've proven before that they're capable of doing it and it seems likely that their aim of increasing LNG exports by 40+% within 3-5 years is achievable.
Exporting Natural Gas
A project of this size comes with certain equipment requirements, of course. From subsea welding and handling to onshore pipe bending, pipe lifting as well as oxy-fuel bevelling, pipe clamping, heavy equipment, right through to electrodes, gases and even labour – this is a mammoth task for the contractors involved.
Hundreds of kms of pipeline will be laid to feed the subsea trains to the RasLaffan processing facility, and with the North Sea Field expected to deliver 32Mpta of LNG, along with 4,000T per day of ethane, 11,000T per day of LPG, and 20T per day of pure helium, these facilities will be kept busy night and day processing the product for export.
As such, given the critical infrastructure being constructed, contractors are looking to equipment manufacturers to offer new technologies, services, and products to enhance production efficiency and quality. From automatic welding technologies, subsea welding equipment to the latest developments in purging and gasses, this project will be a showcase of modern pipeline construction techniques, applications and equipment.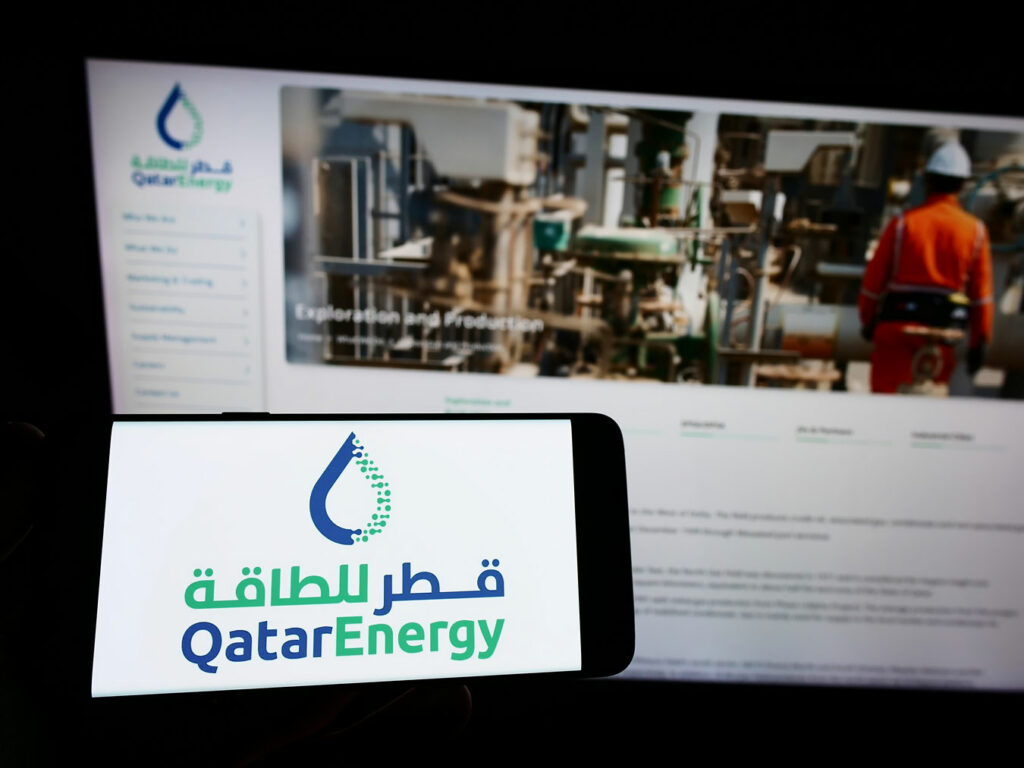 Energy – Moving Forward
This all contributes to the sustainability mandate Qatar has set out. Qatar Energy (formerly Qatar Petroleum) has stated that the power required to operate the facility will come from the 800MW solar farm currently being built in the country – part of their aim to have a solar capacity in the country of 4GW by the end of this decade. Further to this, Qatar Energy are committing to having carbon capture technologies installed at the RasLaffan site, and they are installing boil-off gas capture systems on the North Field site which are estimated to offset a million metric tonnes of CO2 each year. All of these systems show how important the major producers are treating carbon offsetting requirements and are working to implement them in all new facilities.
It's no secret that the world around us is changing. As we emerge from the global COVID19 pandemic our requirements for energy have changed. In addition, the places we source our energy are also changing due to political realignments. As such, the tiny peninsular of Qatar has boldly stepped forward and invested heavily in their natural gas export future, and it doesn't look like there will be any shortage of demand for the increased capacity they are creating.
---

See more Sawyer equipment and follow us on Instagram to see it in use.