It wasn't that long ago that we've discussed the radical idea of generating natural gas from pig poo, and piping it directly to customers. Well, the power company Duke Energy is now going hog wild with the idea and started working intensively on its development.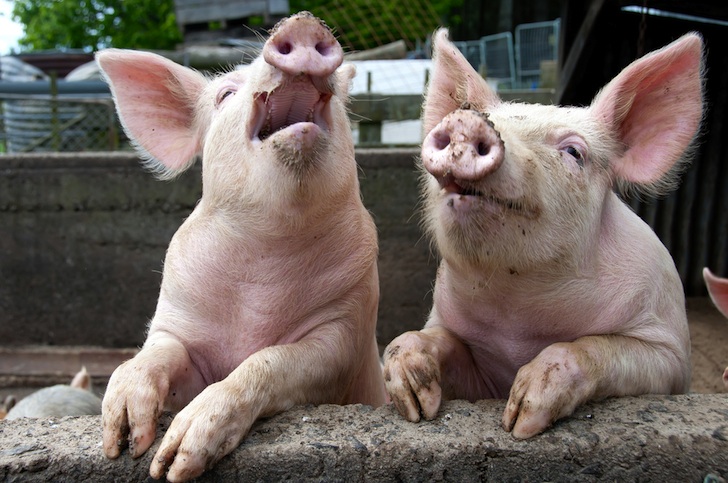 The company has announced its plan to buy gas made from manure produced at hog farms in North Carolina, and the company already has some experience with similar gas-production methods.
According to Fortune, "This isn't Duke Energy's first foray into using pig poo to make energy. The company announced another deal in March to buy gas from a group of pig farms in eastern North Carolina and turn that into electricity at four power plants in the state."
Duke Energy's news release described how the process will work using "digesters" that hold the pig waste in tanks, which allow bacteria to break down the manure and release usable methane.
According to the release, "The project will use captured methane gas to generate carbon-neutral renewable electricity at two huge power stations. Optima KV will construct a digester at each farm and pipe the captured methane gas to a centralized facility, where it will be cleaned to pipeline quality specifications and injected into the natural gas pipeline system."

A North Carolina hog lagoon captures methane gas to convert it to energy [photo credit: fortune.com]
"We see continued advancement in this technology in North Carolina. This project has environmental benefits and it very is cost-effective for our customers," said David Fountain, Duke Energy's North Carolina president.
Duke Energy expects to "yield about 11,000 megawatt-hours of renewable energy annually – and that is enough to power about 880 homes for an entire year" and claims this latest pig manure project will be fully operational by the summer of 2017.