Oil Prices: What the what?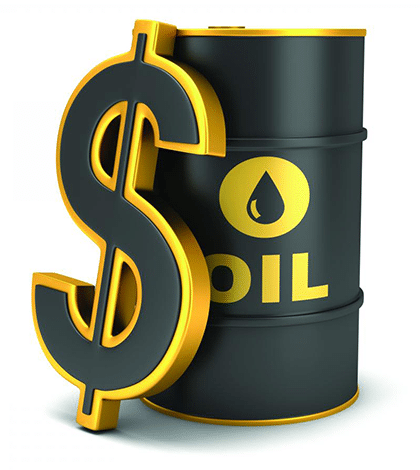 The falling price of oil
Vox recently published a piece about oil prices, and it's certainly worth a read. It explains the hows and whys of the tumbling price of oil in layman's terms. Spoiler alert: it's almost entirely a matter of supply and demand with a game of chicken between OPEC suppliers and US-based producers heavily contributing. You should check it out if you enjoy learning stuff.
The Next Big Boom
In related news, despite the epically low price of oil, people in some areas are asking, "What crash?" For instance, in my hometown of Chickasha, Okla., landmen have been crowding the county courthouse, preparing for new drilling projects. County Court Clerk Sharon Shoemake said, "They're all planning to drill. They're getting everything ready, and I believe when oil prices will go up between the 40 and 60 dollar price, it'll be back."
Shoemake said it might take some time, but another boom looks to be on the horizon.
"The landmen I have worked with said this year would still be rough, and probably 2017 it might pick up but it may be mid-year. I noticed that oil prices are going up, and I think if they reach up to 40 or 60 then the boom should be around." Shoemake said.