Meet the Sawyer Team – Scott Persson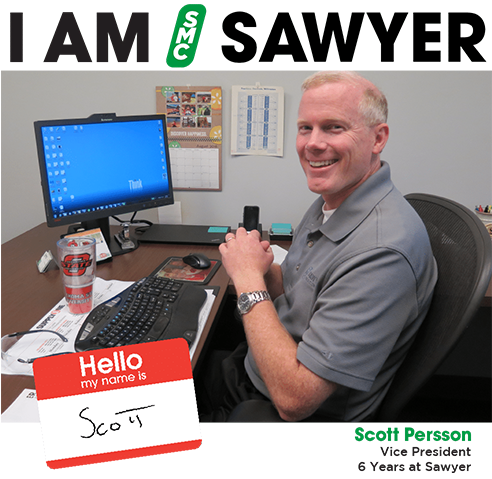 Our employees are a great group of skilled individuals that contribute to our unique culture at Sawyer. We would like everyone to Meet the Sawyer Team.
HEY SCOTT….
What do you do at Sawyer?
Like many people at Sawyer I wear multiple hats.  I work on procurement, sales, special projects, etc.
What was the last thing you worked on?
A new project for a customer.  It's great to solve problems for our customers and come up with unique products / solutions.
What do you enjoy most at Sawyer?
People and the variety of work.  We truly have the best people in the industry working here!
What do you do in your spare time?
Spend time with my family
What was your favorite vacation?
Skiing