Meet the Sawyer Team – Davie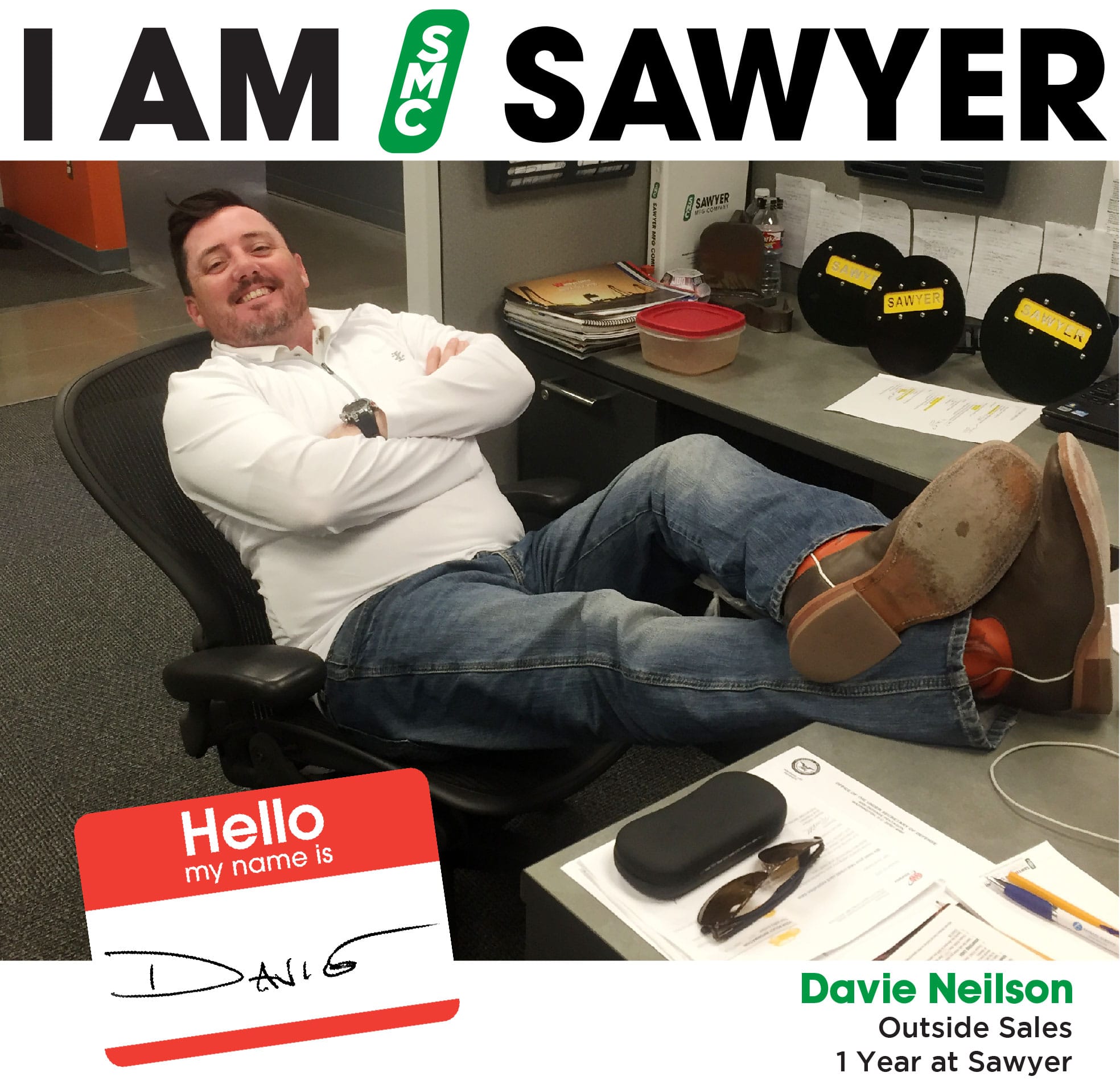 Our employees are a great group of skilled individuals that contribute to our unique culture at Sawyer. We would like everyone to Meet the Sawyer Team.
HEY Davie….
What do you do at Sawyer?
Outside Sales. I spent 3 weeks out of the month on the road selling our products to existing customers and trying to secure new business.
What is your favorite thing to work on?
My favorite thing to work on is relationships with our large customer base. I also love working on getting new customers to purchase from Sawyer for the first time.
What do you enjoy most at Sawyer?
There is nothing quite like the buzz you get when you make a sale.
What do you do in your spare time?
I am very blessed to have a great group of friends and an amazing wife, so spending time with them is always a good time. Oh yeah, and golf!
What was your favorite vacation?
My honeymoon to Aruba was incredible!