Meet the Sawyer Team – Andrew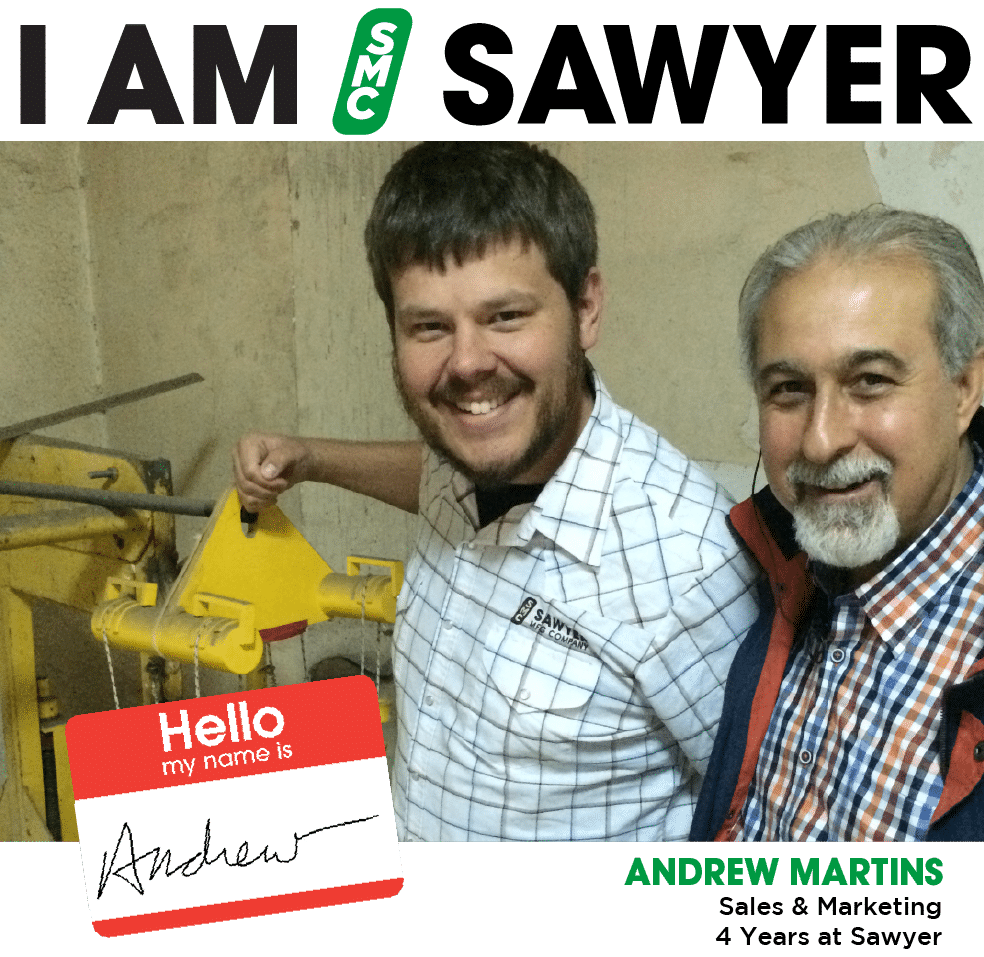 Our employees are a great group of skilled individuals that contribute to our unique culture at Sawyer. We would like everyone to Meet the Sawyer Team.
HEY DREW….
What do you do at Sawyer?
Sales and Marketing.
What is your favorite thing to work on?
I am currently working on International Sales and Marketing initiatives.
What do you enjoy most at Sawyer?
I enjoy the group of people I work with. It's rare to work around so many people that buy into what we are trying to accomplish. I witness people accomplish the seemingly impossible with a happy heart.
What do you do in your spare time?
I hang out with my family. A 9 month old and a 2 and a half year old keep me pretty busy.
Where is your favorite place on Earth?
Tulsa/Home
What gets you up in the morning?
The fact that I believe I am here to be a part of something special and leave a lasting legacy.
What is your guilty pleasure?
Diet Cokes from Chick-Fil-A or Caines
What was your favorite vacation?
Yellowstone
What is the best way to spend a Sunday morning?
Eating in my daughter's pretend kitchen.