Big Honor for Small Business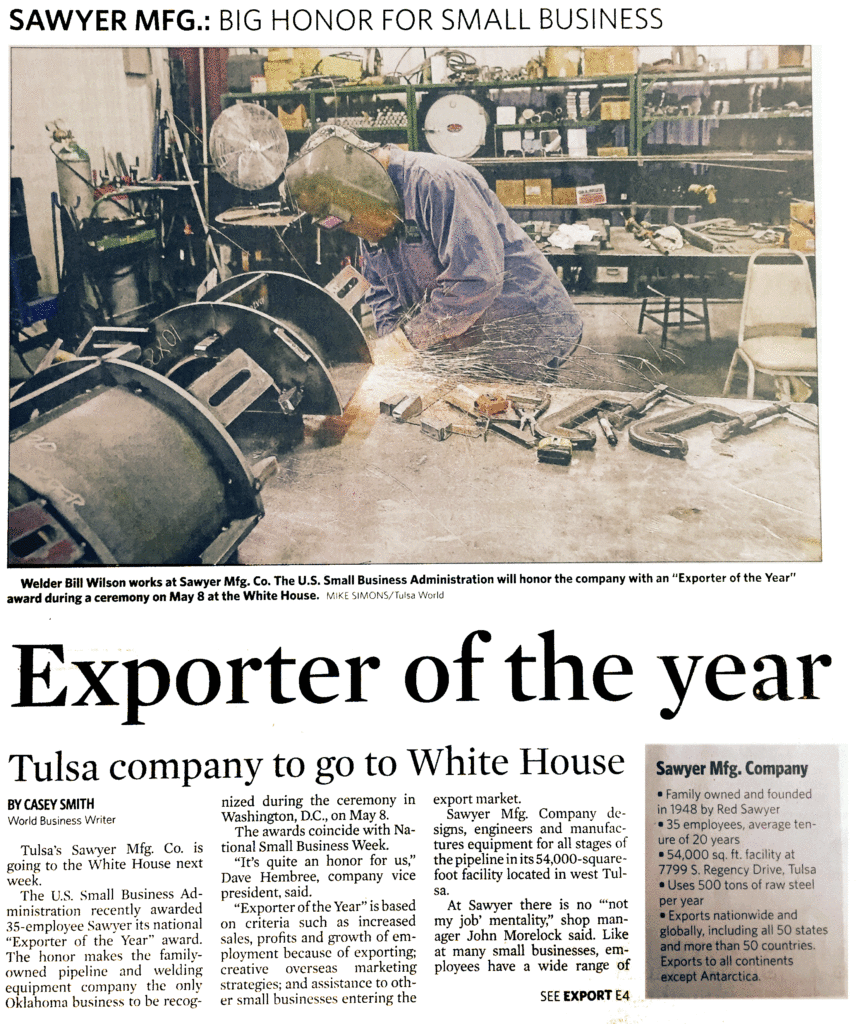 2015 Exporter of the Year
In case you missed it, Sawyer Mfg. was fortunate enough to be featured in the Tulsa World this past week after winning the U.S. Small Business Administration's Exporter of the Year award, which company representatives will be receiving in Washington D.C this Friday.
The article is certainly worth reading and sheds some nice light on Sawyer, its culture and why the company was selected for this award. However, as is usually the case with print media, space is at a premium, and some worthy details didn't make the final cut. Here are some bits and pieces not included in the article that help to explain why Sawyer is deserving of such a prestigious honor.
International Commitment
An Exporter of the Year award wouldn't mean much if a strong international presence wasn't part of the package, and Sawyer has that trait in spades. Since its founding, Sawyer has been exporting its equipment nationwide and globally, including all 50 states, more than 50 countries and six continents. In fact, international business has accounted for nearly 50 percent of the company's total sales.
As an example of Sawyer's commitment to international growth, the company has added more than 20 overseas stocking distributors in the past four years, including Algeria, Australia, Canada, Kuwait, Netherlands, Singapore, India, Iraq, Mexico, Saudi Arabia, South Africa and the United Kingdom.
Impressive Growth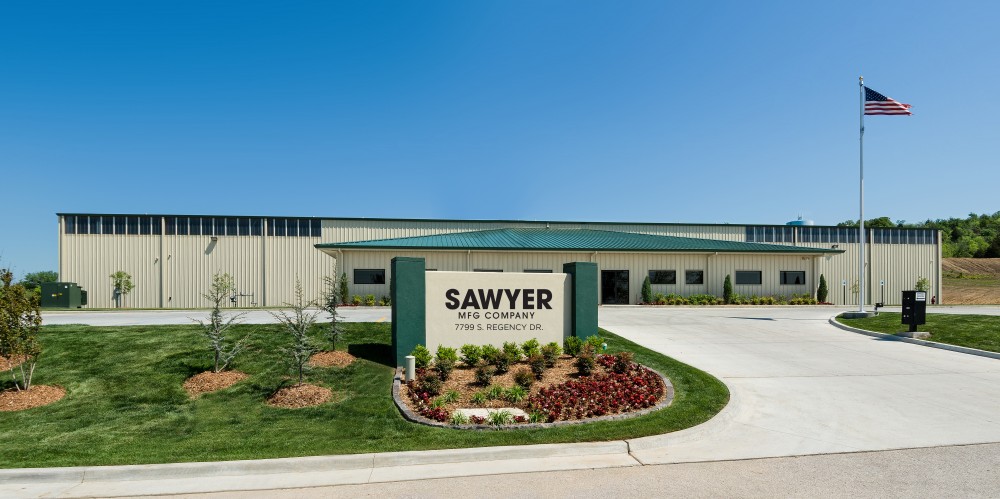 Within the past five years, Sawyer has seen some of the largest sales figures in the company's 66-year history, and in that same time period, the number of employees has grown more than 25 percent. With all that growth, a new place to call home was also in order, and in 2012, Sawyer built a new 54,000 square foot facility, effectively doubling the manufacturing space with room for continued expansion. This facility is equipped to handle conventional and custom machining with expert technicians trained to execute a full range of high precision machining techniques on conventional machines, lathes and CNC machines.
Constant Innovation
Never a company to rest on its laurels, Sawyer continually looks for innovative ways to improve upon product design to increase efficiency and ease of use and comfort for the operator. The company is always on the lookout for new products to improve and enhance its product line.
The Sawyer Grassh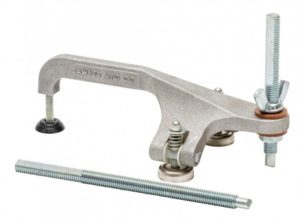 opper and Spacing Wedges are the most recently developed products. The Grasshopper is a magnetic welding ground that offers the fastest and most dependable method of securing a ground to the pipe for welding. The Spacing Wedge is used to create a precise gap in the pipe ends to be welded. Traditionally, spacing wedges are made from spring steel that goes through a hardening process, but through a proprietary process, Sawyer is able to produce a harder wedge that is not brittle, alleviating the frustration of wedges that don't perform.
National Exporter of the Year: 66 Years in the Making
As anyone can see, this award was not won overnight. Rather, it's the outcome of many years of commitment to people, places and ideas. More specifically, it's what happens when a company believes in and encourages its own people and all those with which it interacts, is committed to the betterment of both its local community and far-reaching places, and wholeheartedly trusts in the ideas of hard work, creativity and dedication.