2014 Crystal Star Recipient

Dave Hembree, VP, and Drew Martins, Sales and Marketing, accept the Crystal Star Award on behalf of Sawyer Manufacturing Company for the 2014 Manufacturer of the Year.
Manufacturer of the Year
Sawyer Manufacturing Company was named the Tulsa region's 2014 Exporter of the Year in front of more than 500 of their peers during the annual Crystal Star Small Business Awards at the Hard Rock Hotel & Casino on October 6, 2014. Sawyer was among 12 small businesses that were recognized by the Tulsa Regional Chamber and the newly developed Small Business Connection.
Established in 2014, the Small Business Connection is an organization formed by 40 local small business owners to provide networking opportunities and programs geared to help small businesses in northeast Oklahoma achieve success.
Criteria for Manufacturer of the Year
Owns or operates a small business that engages in exporting (out of state or country)
Increase in sales (a notarized document by accountant with bottom line figures over the last 3 years required for verification)
Utilizes effective marketing strategy for export
Assists or mentors other small businesses in exporting
Exemplifies leadership in establishing innovative trading products
Effort to help ease trade conflicts
Community involvement
The Crystal Star awards are presented annually following a rigorous application and judging process. Award winners potentially can go on to compete for state and national honors. The awards were created to recognize that small business is the foundation of the American economy.
Sawyer Mfg. Company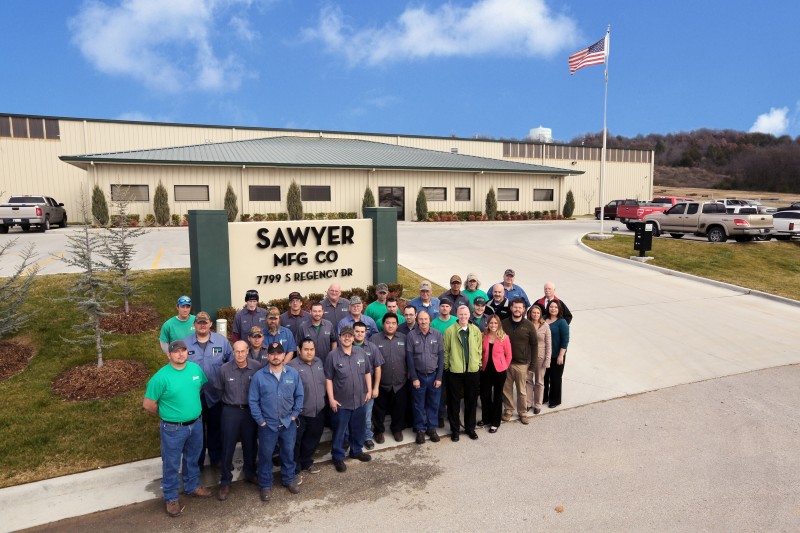 Sawyer Manufacturing Company is a competitive global provider of pipeline and welding equipment with headquarters in Tulsa, Oklahoma. Through a dedication to quality and personalized service, company-encouraged personal growth, advanced technology, and capturing new profitable opportunities, the company has established itself as an industry standard with remarkable principles. Sawyer's success is driven by its people and their commitment to the company, its products and its end-users. A staff of approximately 40 employees with an average tenure of 20 years and unparalleled dedication has helped build and maintain the company's solid standing in the industry, and allows Sawyer to continue driving growth and expansion.
Sawyer's product line is primarily focused on midstream transportation and the general movement of pipeline materials from upstream production to downstream distribution. With a deep understanding of the crucial nature of pipeline infrastructure, the company constantly strives to create and improve upon products to increase efficiency for the pipeline and offer ease of use and comfort for the operator. Sawyer manufactures a range of 30 products sold exclusively through distributors in the U.S. and abroad. This product line includes pipe cutting equipment, clamps, welding tools, weld testing equipment, and pipe lifting and bending equipment, which features the bending dies used on more than 90 percent of the world's pipeline bending operations.
Sawyer Manufacturing Company was established in 1948 and has 66 years of manufacturing expertise and experience. In 2012, Sawyer broke ground on a new 54,000 square foot facility the company now resides in, effectively doubling the manufacturing space with room for continued expansion. This facility is equipped to handle conventional and custom machining with expert technicians trained to execute a full range of high precision machining techniques on conventional machines, lathes and CNC machines. Though Sawyer products are designed and developed primarily for the oil and gas industry, they are also used in the construction and maintenance of waste water and sewer lines and offshore applications as well as gathering and distribution systems.
Throughout its 66 years in business, Sawyer has strived to preserve the integrity of its foundation while aspiring to evolve and develop its brand. This is achieved by placing the utmost importance on people. The people of Sawyer focus on building relationships not only with their own employees and colleagues but also with distributors. The company's belief is that this ensures its end users receive the best experience possible. Sawyer employees pride themselves on exploring creative approaches to distributing their brand and raising awareness while providing superior customer service.