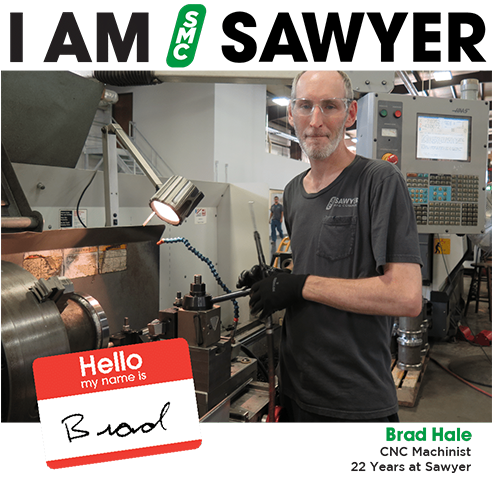 Our employees are a great group of skilled individuals that contribute to our unique culture at Sawyer. We would like everyone to Meet the Sawyer Team.
HEY BRAD….
What do you do at Sawyer?
Program and maintain the CNC machines. Research and explore new ideas and technologies that are ever changing.
What is your favorite thing to work on?
The last thing I worked on was 9″ cradles. My favorite thing to work on is anything challenging and new that tests my skills.
What do you enjoy most at Sawyer?
I like the family atmosphere, friendly employees, and good management.
What do you do in your spare time?
Spend time with kids and family and friends.
What was your favorite vacation?
The beach