Meet the Sawyer Team – Krystal Bornhop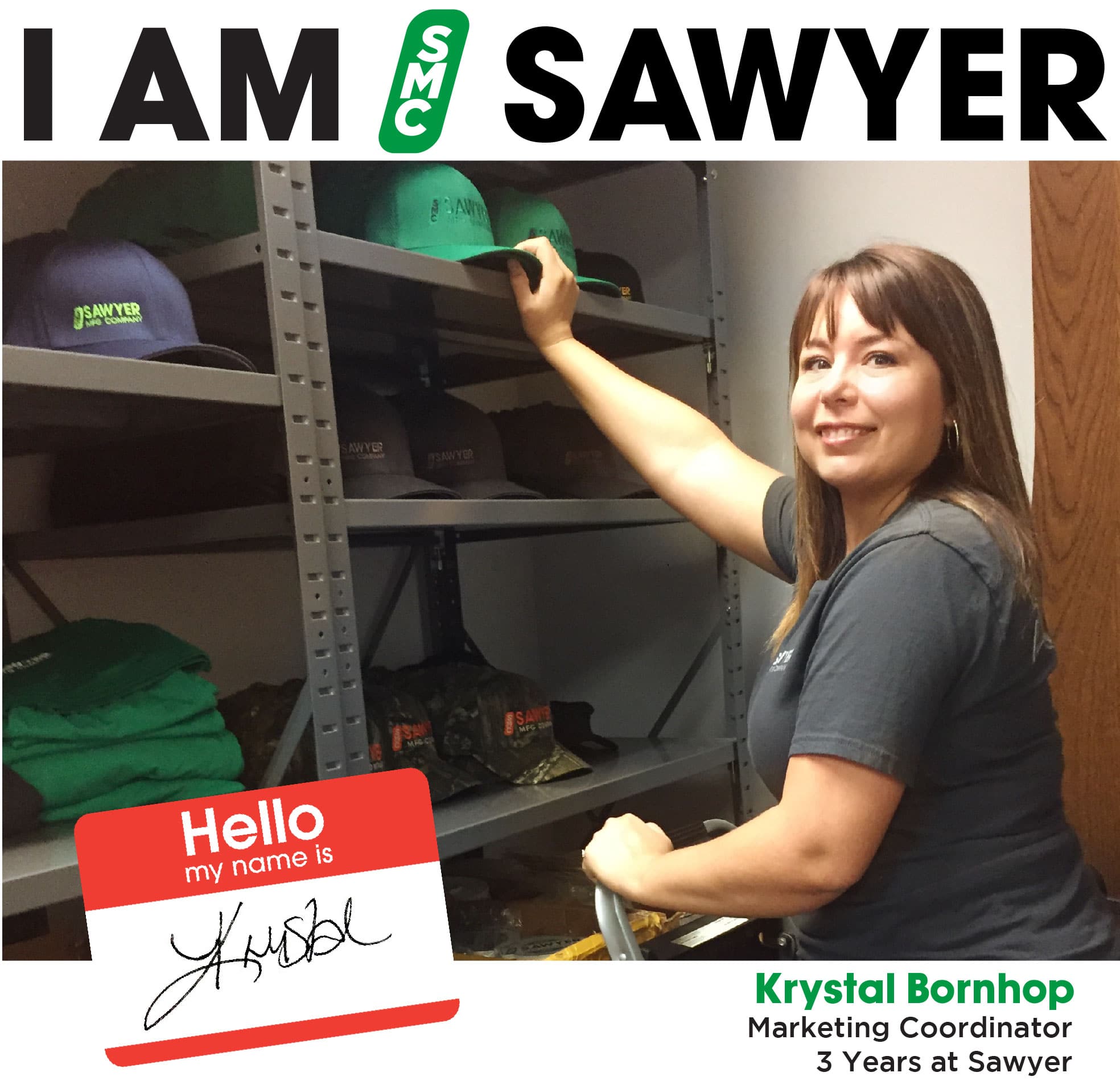 Our employees are a great group of skilled individuals that contribute to our unique culture at Sawyer. We would like everyone to Meet the Sawyer Team.
HEY Krystal….
What do you do at Sawyer?
Lots of things! I work on all things marketing: the website, social media, all our printed material like catalogs and brochures, graphic design work, order giveaways, and coordinate all events Sawyer participates in….to name a few.
What is your favorite thing to work on?
I love the diversity of all my projects. I get to work on some exciting stuff to promote Sawyer. I love working on projects that really capture the spirit of Sawyer and showcase our unique culture.
What do you enjoy most at Sawyer?
Working with all the great people. There is a real team mentality here and everyone accommodates all my crazy marketing requests.
What do you do in your spare time?
Doing house projects and going to concerts with my husband and playing with my Boston Terrier, Chloe.
What is your favorite place on Earth?
Home. I love to travel and visit new places, but it always feels good to come back home.
What was your favorite vacation?
How do you pick one? All vacations are great. My recent trip to Riviera Maya, Mexico for my 4th anniversary was awesome!
What is your guilty pleasure?
Coca-Colas and Queso!