Custom Machining
CNC Lathe Machining & Turning
CNC Vertical Machining & Milling
Large Machining
Conventional Machining
Typical Part Size: .50

Part Width: up to 120

Part Length: 120

Part Height: up to 60

Milling Width: up to 80

Milling Length: up to 80

Milling Height: up to 60

Turning Diameter: up to 80

Lifting Capacity: 15 Tons
Manuals
Manuals
Sawyer Machining Services
There are plenty of machine shops to choose from, so why Sawyer? Not only is our facility staffed by skilled craftsmen and expert technicians with superior capabilities in a wide variety of high precision machining processes, but our hardworking, dynamic culture means we are always willing to go the extra mile to meet any challenge and exceed any expectation. We pride ourselves on completing machine service jobs others won't or can't do. Quite simply, we just make it work. That's the Sawyer difference.
Sawyer's capable employees and craftsmen are skilled in various machining processes and are able to complete nearly any job request you might have from basic metal cutting to high precision machining, and this machining work can be done on both CNC machines and manual machines. We will work with you to manufacture your parts with quality, efficiency and short lead times.
Sawyer craftsmen produce high quality custom machined parts to fit nearly any need. Our dedication to precision machine services and quality machining guarantees customer satisfaction regardless of the specifications. From single part prototypes to small volume production runs and on CNC machines or manual machines, if it can be envisioned; there's a good chance Sawyer can make it.
We never rest on our laurels at Sawyer and are continually adding to and upgrading our equipment and capabilities, so feel free to contact us about your needs. Even if you just have a rough idea, we will work with you to solidify it into a genuine concept, and if we are currently unable to complete a task within our facility, we have a trusted group of vendors we work with who will definitely be able to satisfy your needs. When you partner with Sawyer, we want you to succeed because as our partner, your success is our success.
Contact a Sawyer representative today to discuss how we can solve all your needs for custom machining services.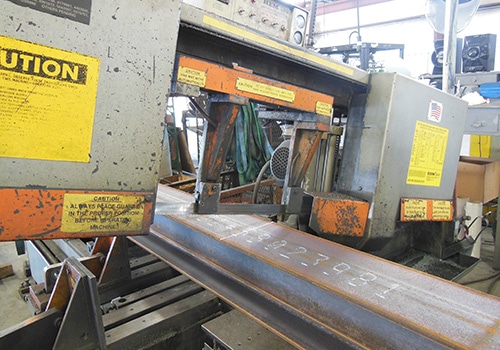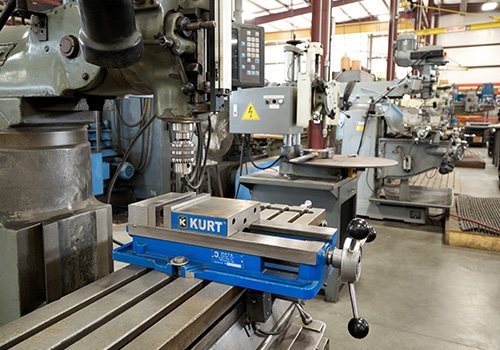 CNC Machining
Haas CNC Vertical
Haas CNC Horizontal
Haas CNC Lathe
Sawyer CNC machinists are experts in producing complex machined components with very close tolerances
Precision CNC Turning
4 CNC Lathes with bar capacity from .25" - 3" and Chucking capacity to 14"
Precision turning to .0004"
Live Tooling
Precision CNC Milling
4 Vertical Machining Centers; table sizes 16" to 34"
4 Horizontal Machining Centers; w/2-axis capability and 16"x16"x24" capacity
Jig Bores to .0003" tolerance
Equipment List CNC Machines
(2) Haas VF3 Vertical Mill 3 Axis
(1) Haas TL3 Teach Lathe
(1) Haas SL10 Lathe
(1) Haas SL30 Lathe
(1) Haas ST20 Live Tooling Lathe
Complex Assembly and Testing
Electro-Mechanical
Mechanical
Gearboxes
Systems Integration
Broaching
Vertical Broaching
Horizontal Broaching
Gears - Spur, Bevel, Helical, Worm
Splined Shafts
Keyway Cutting
Threading Processes
External/internal Thread Cutting
Roll Turning
Tapping
Thread Milling
Sawing
Steel height: 13"
Steel width: 13"
Equipment Capabilities
Horizontal Boring Mill
Vertical Boring Mill
Engine Lathes
Milling Machines
Turret Lathe
Radial Drills
Equipment List - Manual Machines
(1) Simmons Bore Machine and Mill Machine
(1) Fitchburg Horizontal Bore and Mill Machine
(1) Barrett Bore Machine and Mill Machine
(1) ACME 60" Vertical Turn Lathe
(1) Webster-Bennet 60" Vertical Turret Lathe
(1) Union Horizontal Mill
(1) KEGAI Horizontal Mill
(1) Monarch Heavy Duty Engine Lathe 36" Swing
(1) HEM Saw
(1) Kingston Milling Machine
(1) Bridgeport Milling Machine
(1) Moris Radial Arm Drill
(1) Cincinnati Universal Mill
(1) Victor 10" Engine Lathe
(1) Kingston 22" Engine Lathe
(1) Kingston 26" Engine Lathe
(1) Lion 20" Engine Lathe
(1) Warner Swasey #3 Turret Drill Press
(5) Palmgren 15" Drill Press
Valve Body

Hydraulic Cylinder

Beveling Band Crawler

Project Description

Valve Body for Aerial Exercise Equipment

Hydraulic Cylinders for Heavy Equipment (Pipe Bending Machines)

Torch Holder for Pipe Beveling using Beveling Bands

Metal Fabrication Capabilities / Applied Processes

Any metal rings and flanges up to 66"
Turn on Vertical Turret Lathe
Drill
CNC

Steel Tube
Steel Plate
Chrome Bar

Equipment / Skills Used to Manufacture Part

Vertical Turret Lathe
Haas CNC
+.002/-.002

Lathe
Plate Burner
Sub-Arc/Handweld
+.002 / -.002

Haas CNC
Solid CAM program
+.002 / -.002

Outside Vendors Used

Overall Part Dimensions

Material Used

Testing / Inspection Performed

Weld Non-Destructive Testing
3000 PSI Hydraulic Pressure Test

Industry for Use

Construction
Pipeline Construction

Oil and Gas Pipeline Construction
Pipe Fab

Turnaround Time